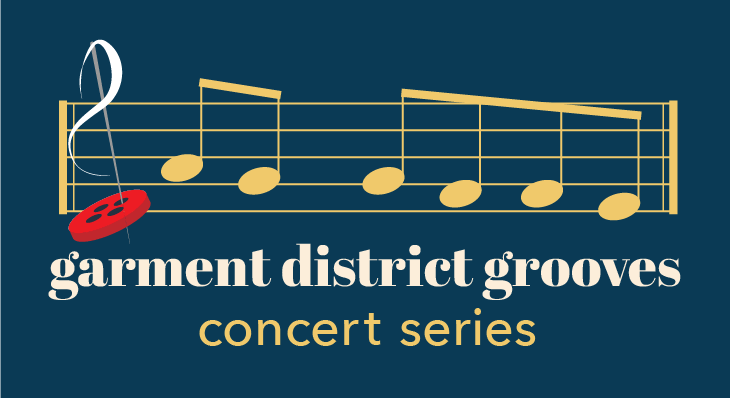 Garment District Grooves
Join us for concerts on the third Wednesday of the month, April-October, in this quaint downtown park, located at 8th & Broadway. Each event features a musical performance and a food truck. You can purchase from the food truck or bring your own lunch.
2022 SCHEDULE (11:30 a.m.-1 p.m.)
May 18 – River Cow Orchestra/Jadabay's Tasty Kitchen
June 15 – Max Groove & eCoustic Duo/2Hot2HandleBBQ
July 20 – Stan Kessler & Friends/451 Pizza
August 17 – Jazzy Jams/The Melt Truck
September 21 – Max Levy, Sax/Sugar Skull Grill
October 19 – Jackie Myers/Tony Rico's
Please mark your calendar and invite your friends to meet monthly in the park!