Your donations used for good!
As a 501(c)3 (nonprofit) organization, CDD depends on support from people like you to help better the lives of the most vulnerable in our community. When you donate to CDD, your gift will be put to work immediately in areas such as:
Yard work
Home maintenance
Transportation services
Meal preparation and provision
Community living skills
Activities and outings
Medical care and consultation
Education and schooling assistance
and so much more!
Would you be willing to help by giving a donation? Every penny will help.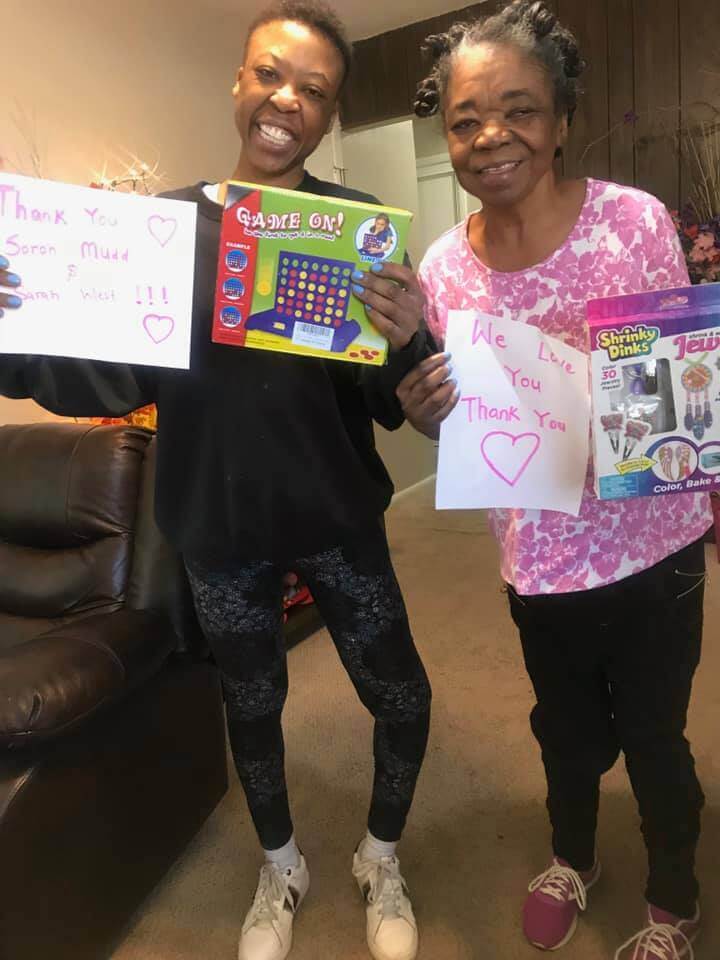 Other ways to give:
If donating safely and securely through PayPal isn't for you, here are some other available ways to support CDD:
By Phone
Call (816) 531-0045 to make a credit card donation over the phone
By Mail – Please send checks to:
CDD
9150 E 41st Terrace,
Kansas City, MO 64133
Matching Gifts
Your company may have a matching gift program that could double or even triple your donation. Check with your HR department or office manager for forms and/or additional information.
Nurture. Enrich. Thrive.
This campaign will enable CDD to begin the move from group homes to ISL homes — nurturing individuals with developmental disabilities, enriching their living environments, allowing them to thrive and achieve their highest potential.
Our goal is to construct 7 ISL homes, of which 3 are medically intensive.
To support these homes, an endowment will provide long-term funds for enhanced operations. A program segment will support the needs of residents and nursing initiatives to promote their wellbeing.
Leaving a Legacy
Help support CDD by arranging to make a long-term contribution through a will, trust, designation or other planned gift. Every act of giving is personal and unique. Define your legacy now by demonstrating your deep commitment to accepting all people as they are and providing the opportunity to lead a life that is meaningful to them. Your planned gift will have deep meaning and impact on the future. Call 816-531-0045 for more information, or contact your financial planner/tax advisor for details. Remember CDD in your will or estate plan. EIN 43-1104134
In-Kind Donations
The contributions of goods or services can go a long way toward supporting the CDD mission. From time to time the individuals we serve have needs beyond their means. Sometimes individuals move-in with nothing but the clothes on their back. Starting a new apartment or ISL home takes a lot of resources. You can help by passing along useful items you no longer need or want. Your donation not only helps a good cause but also promotes recycling. We are looking for some of the following items: furniture, dishes, cookware, silverware, home décor, kitchen utensils, dish soap, personal hygiene products, paper towels, gift cards, vacations.
Gifts in Honor or in Memory of Someone Special
Memorial and Honorarium gifts are a special way to keep your loved one's memory and legacy alive. Be it family, friends, teachers, or co-workers, these touching gifts provide an opportunity to remember or pay tribute to individuals as well as recognize special occasions such as birthdays, anniversaries, retirements or holidays. Memorial and Honor gifts offer a unique way to express your feelings to others, and directly benefit the individuals served at CDD. The family of those being remembered or the individual being honored will receive a special notification identifying the donor without specifying the gift amount.
To learn more about Memorial and Honorarium gifts, please call our office at (816) 531-0045.
Host a Fundraiser
Inspire others to support CDD by hosting a fundraising event such as a corporate Jeans Day, 50/50 raffle, bake sale, pot luck, and more. Email kduke@cddkc.org for more information.
Volunteer
There are many rewarding opportunities to volunteer throughout the year as an individual or as a group, volunteers of all ages are welcome. To volunteer or learn more about any of these opportunities, please visit our Volunteer page.