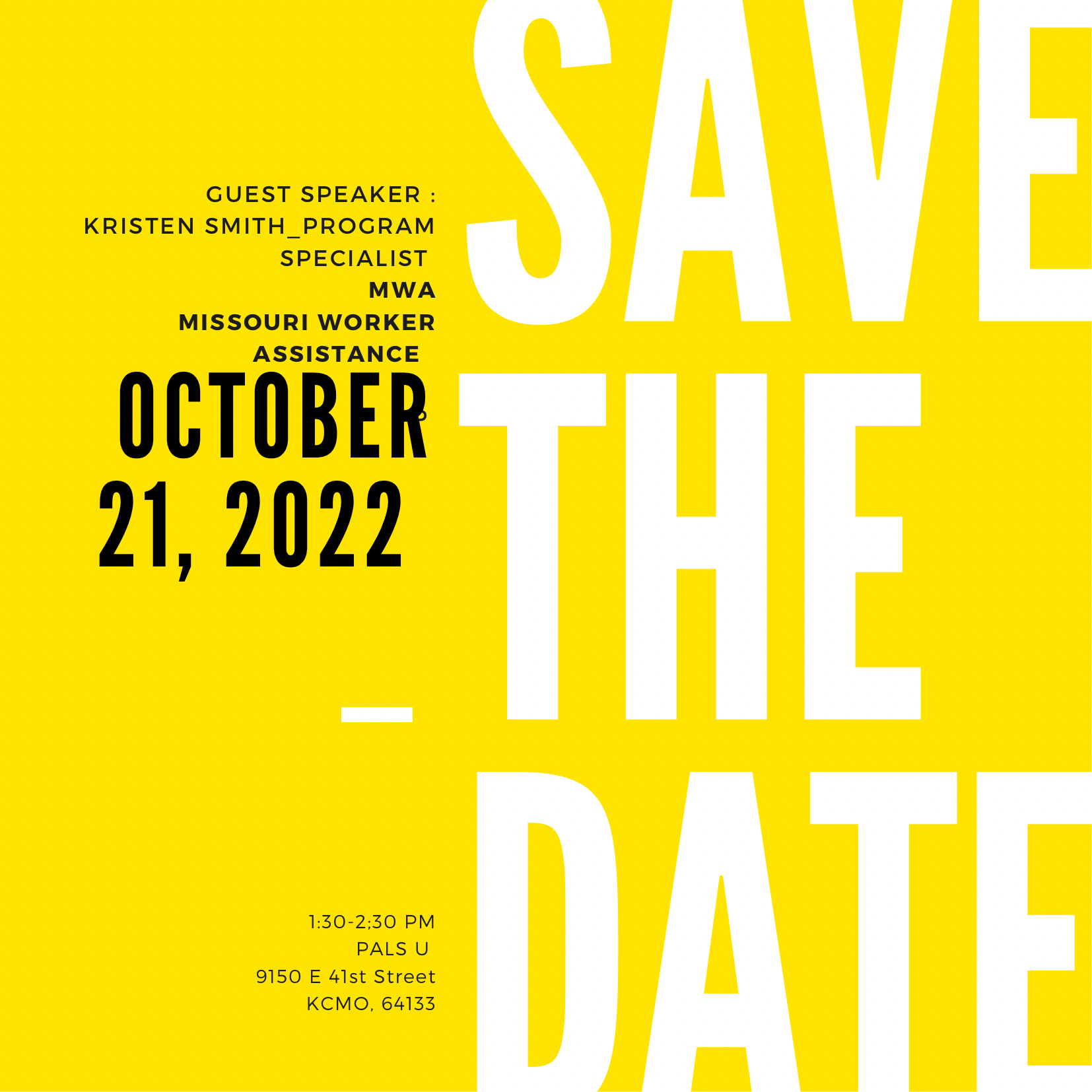 NDEAM Guest Speaker
Do YOU receive assistance/benefits?
Do YOU have a disability?
Do YOU want to work?
Do YOU want to know how?
Come learn about the MWA (Missouri Workers Assistance Program) 
Guest Speaker: Kristen Smith | Program Director | Missouri Worker Alliance
Date: October 21, 2022
Time: 1:30pm
Location: PALS U | 9150 E 41st Street | KCMO | 64133
Who's invited: CDD residents and staff, PALS U clients and staff (who are not residents) CDD Employment Services Staff.